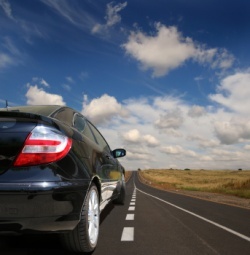 Looking for a sector that was unloved, I first thought of housing and I then thought of car retailers. Although the sentiment is considerably more bearish in housing, there were too many companies to write anything useful. For people interested in the sector, I would suggest the Society of Motor Manufacturers and Traders as a useful industry data source (industry-wide new and used sales are most useful). Obviously, I can't really offer any insight but it is worth noting that the important September registration data was quite good (it usually represents about 17% of the total annual volume) and was down 0.8% from last September. The estimate for the full year is 1.9m new cars against 2m for 2010. However, even 2m was the second lowest number sold since 1995. We should remember that the first half of last year was unusually strong due to the scrappage scheme in March (some suggest that this added about 100,000 registrations). So the general view is that the market is improving but sales are still way down compared to anything in the past 15 years.
Lookers (LON:LOOK)
Lookers currently trades for around £200m. It has a new, used and aftersales divisions as well as a parts division (providing about a third of total profits). In 2010, the company achieved sales of £1.8bn with net profit of £23m, giving an earnings yield of 11.5%. Free cash flow was £18m, giving a FCF yield of 9%. The company has £60m of debt, a pension deficit of £23m and a cash balance of £30m. The company also has operating leases worth £88m. As always, the operating lease picture is somewhat complicated. The company appears to hold most of its property on long leases or freeholds but we also see some short leases under PPE. In addition, half of the operating lease commitments are due under five years which suggests quite a short maturity. Either way, the company has a book value of £190m and so the company is quite conservatively financed. The company is therefore trading at just over book value and is backed mainly by tangible assets.
The company is a much larger part of the new, as opposed to used, car market but the company is growing share in both. In addition, the company has added franchises to existing sites which is a neat way of growing revenue without increasing fixed costs and has disposed of seven non-core businesses. The interim results for the motor division were flat with small growth in revenues and profits coming from the parts division. The company grew market share in new and used markets in the interim. I think the performance of Lookers is, ultimately, going to be determined by the overall size of the market. The company has mentioned some potential for growing its share in the used car market which seems quite rational given it probably already has the fixed assets to support this effort. For example, in 2010 the company sold about 58,000 cars in the total market of 2m. However, the used car market had sales of 6.7m (around half are sold through franchised stores) of which Lookers sold just under 42,000 cars. In addition, the parts division is probably quite valuable. However, the most important thing is really that the company hasn't backed itself into a corner with its financial position. This means the company can wait until people can't postpone their car purchases any more. What is more the company has made the investments in capacity and so if sales do increase fixed costs probably won't increase anywhere near as much meaning improved margins and better returns.
Pendragon (LON:PDG)
Pendragon currently trades for around £120m. The company is of a similar structure to Lookers with its main retail operations, Evans Halshaw and Stratstone making up most of the sales with a mixed bag of support businesses making up about a-third of profit. The company also owns a small motor retailing operation in California. In 2010, sales were £3.5bn. With a net profit of £16m, the company trades at an earnings yield of 13%. Clearly, the net margin is pretty poor compared to Lookers. This is largely due to financing costs although the margins at Evans Halshaw appear pretty poor as well. With debt of £415m (£350m due within the year), a pension deficit of £62m, and cash of £95m the financial position of Pendragon is significantly worse off. In addition, the company has £915m of operating lease commitments with just over £200m due within five years. The company has much the same policy as regards to property but appears to have leased far more property although apparently on somewhat longer leases. The company has a book value of just over £122m. Clearly, the main issue with Pendragon is the debt. Free cash flow is very limited although it is difficult to tell as the company as the company has large gross sales and purchases of PPE but maintenance capex appears to be around £10m. Apart from this, the situation is quite similar to Lookers. The company appears to successfully pursuing growth in the used car market and is divesting non-core franchises. I would guess its non-retail operations are of slightly lower quality as they are mixed bag of leasing, a very low margin parts business and a dealer management system technology company (the first and final businesses make the vast majority of profit). Equally, its interims appear to have been fairly good. So really, given what we have already concluded about Lookers, Pendragon is just a more leveraged bet on the recovery of car sales.
Conclusion
At the end of 2010, there were roughly 31m cars in Britain. Since 2008, this number has stayed roughly constant (in 2009, the number fell for the first time ever). The implication here is that 2m new car sales is roughly the maintenance figure for car sales. In other words, roughly 2m cars a year get scrapped or taken out of service. At some point, new car sales will have to grow to meet the natural increase in demand (I would be interested to hear any ideas about what that natural increase might be???). It isn't really too clear when this will happen but at some stage it will. As always the problem is timing and it is difficult to think that consumer confidence is going to get much better anytime soon. To some extent, I think the valuation provides enough incentive to get involved but this may only be due to the fairly poor returns available in the rest of the market. 
---
Disclaimer:
As per our Terms of Use, Stockopedia is a financial news & data site, discussion forum and content aggregator. Our site should be used for educational & informational purposes only. We do not provide investment advice, recommendations or views as to whether an investment or strategy is suited to the investment needs of a specific individual. You should make your own decisions and seek independent professional advice before doing so. The author may own shares in any companies discussed, all opinions are his/her own & are general/impersonal. Remember: Shares can go down as well as up. Past performance is not a guide to future performance & investors may not get back the amount invested.
---
---

Lookers plc is a United Kingdom-based motor retail and after sales service company. The Company operates in two divisions: motor distribution and parts distribution. The Company's motor division consists of 121 franchise dealerships representing 32 marques from 70 sites. The business generates revenue from the sale of new and used cars and aftersales, which are vehicle servicing and repair together with the sale of franchise parts. The parts division operates through three companies: FPS Distribution Limited, Apec Braking Limited and BTN Turbocharger Service Limited, each supplying hard parts to the independent automotive aftermarket, the customer base being primarily motor factors who, in turn, supply the independent repair sector. In May 2013, Lookers PLC acquired the entire issued share capital of Shields Automotive Limited. more »

Pendragon PLC is an automotive retailer with 235 worldwide franchise points. It operates in seven segments: Stratstone, which is a prestige motor car retailer with 98 franchise points, including Aston Martin, BMW, Ferrari, Honda, Jaguar, Land Rover, Lotus, Maserati, Mercedes-Benz, MINI, Morgan, Porsche and Smart as well as five motorcycle franchises; Evans Halshaw, which is a motor car retailer with 133 franchise points, including Chevrolet, Citroen, Dacia, Ford, Hyundai, Kia, Nissan, Peugeot, Renault and Vauxhall; Quicks Used car retailer with seven points in the United Kingdom; California, which is a prestige brands of Aston Martin, Land Rover and Jaguar with nine franchise points in Southern California; Leasing, which is a fleet leasing and contract hire solutions in the United Kingdom; Quickco, which has independent parts wholesale business, and Pinewood, which is a in-house software company that supplies dealer management systems. more »