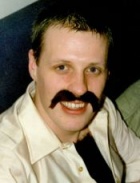 Real Name: Iain
Occupation: Other
Interests: Commodities, Economics, Oil
About Me:
Programmer with an interest in the markets, documenting my thoughts on my blog,  jargon-free.com.  I'm writing a portfolio management tool which may be of interest to some (more info at iainbenson.com) - though can't see it being completed for some time.
Investment Strategy
I trade...
a few times per year
I tend to buy...
after much research
Diversification is ...
important, but not beyond 10 positions
Focussed on random energy companies and cash.
Blog
After years of investing in poorly performing mutual funds, I decided to take control of my finances and invest in stocks directly instead of paying fund managers to under perform. My blog contains information about my strategies, my general thoughts on the market and a place for me to document articles/videos for future reference.
Find out More »
I'm still going through the process of catching up on my Christmas reading - one web site that I like to keep an eye on is that of John Hussman, who writes an excellent weekly update of the market.  I found the entry from the 20th December very interesting, and would recommend having a read. The Market has been hitting yearly highs, and the all…
It's been some time since I last posted on the blog, and so far, 2010 has been a very good year. I've made significant profits with Encore Oil (LON:EO.), Dana Petroleum Plc (LON:DNX) and Caledon Resources Plc (LON:CDN) , [and a missed out on a few by selling too early].  Recently, after trimming my overweight holdings, I've noticed a lack of suitable oil shares to…
Tacheman's Latest Comments
tacheman has 80 followers including:
and 72 more.